Private Hire
Do you have a large group wanting to come and stay or celebrate in Broadstairs? If so, then the Guesthouse Broadstairs could be the perfect place for you.
Hire The Whole Hotel - Or Most Of It!
With our beautiful 8-bedroom hotel within 300 yards of the picturesque Viking Bay and a minute walk from Broadstairs town centre, it's the perfect place for you and up to 30 guests to come and stay.
We have 3 family rooms and a wide range of doubles and twins which can be arranged into a variety of configurations depending on the size and make-up of your party.
Breakfast and Lounge Area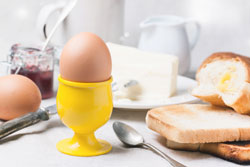 We can provide you with an amazing Full English Breakfast in the comfort of our recently revamped dining room and you can have use of our lounge area which features a widescreen TV with Netflix and Sky.
As you will be hiring the whole hotel - or even if you're hiring a large part of it - then we can give you preferential rates so why not give us a call on 07462 535152 and we can have a chat about your visit.
Just Want To Use Our Lounge Area?
If you just want to use our lounger area for relaxing or as a comfortable meeting space, then please get in touch. We have comfortable seating areas as well as a widescreen TV with Netflix and Sky.
Book Early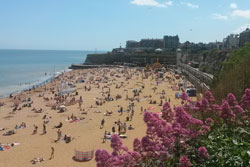 Remember it will be advisable to book early as the hotel does get busy in the summer months and especially at weekends.